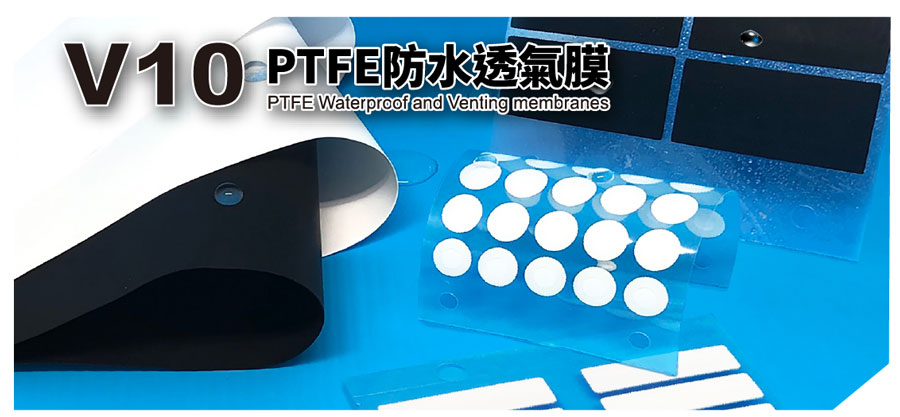 Features
V10 series products use the highly micro-porous PTFE membrane made by special process, with excellent hydro-oleophobicity, chemical resistance, high-temperature resistance, and stable permeability. They can be widely applied on various products that have the waterproof, dustproof, venting, damping, radiating and filtering requirements.
Application
● Various lights and electronic parts of the transportation vehicles
● Outdoor electronic, electric and lighting devices
● Waterproof and dustproof electronics
● Tissue culture bottles and boxes
● Gas and fluid filters
● Other devices with the requirement of pressure balancing
Specification
● Airflow : please contact us
● Water Entry Pressure : please contact us
● IP Rating : IP65、IP66、IP67、IP68
●Temperature Range : -40~260°C
※ IPX8 waterproof level of IEC 60529 is based on the continuous immersion in the water depth more than 1m for more than 1 hour, so the water depth and immersion time are user-defined upon the products requirements.
IP Waterproof & Dustproof Level Test Report