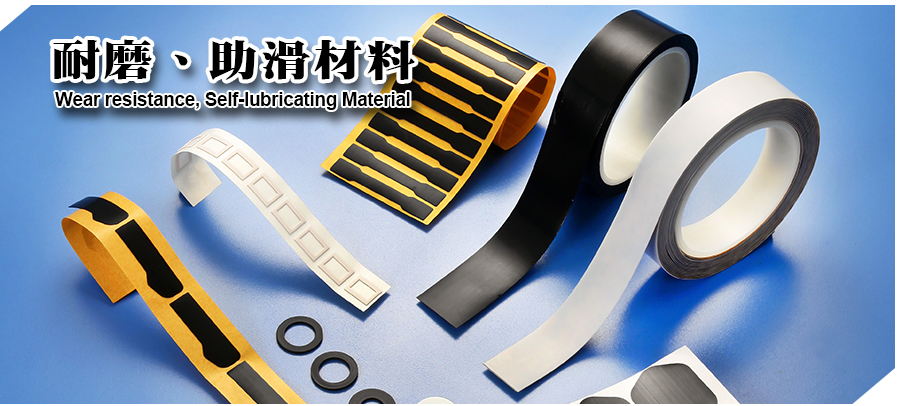 Polytetrafluoroethylene (Teflon) and ultra-high molecular weight PE (UHMW PE) both have excellent impact resistance, excellent wear resistance and self-lubricating properties which can effectively reduce noise and help slip and protection function for variety parts of transportation, machinery, electronic products that need slide and friction areas.
Applications
● Reduce automotive interior friction noise by parts vibration and enhance lubrication between sliding surface and rails.
● Reduce friction between wheel transporting equipment and items to enhance production efficiency.
● Enhance lubricity and smoothness of the sliding portion of various electronic products, and reduce friction and increase service life.
● Reduce friction between transmission mechanism and paper of printing equipment and business machines to improve abnormal feed and to improve equipment stability.
● Reduce furniture moving friction, enhance lubricity and smoothness of sliding portion to prevent scratching floor tiles.
product specifications
PTFE
● Thickness: 0.13, 0.25, 0.5 mm
● Color: Grey, Black
● Temperature: - 40 ~ 260 °C


UHMW PE
● Thickness: 0.13, 0.25, 0.5 mm
● Color: Translucent, Black
● Temperature: - 20 ~ 100 °C