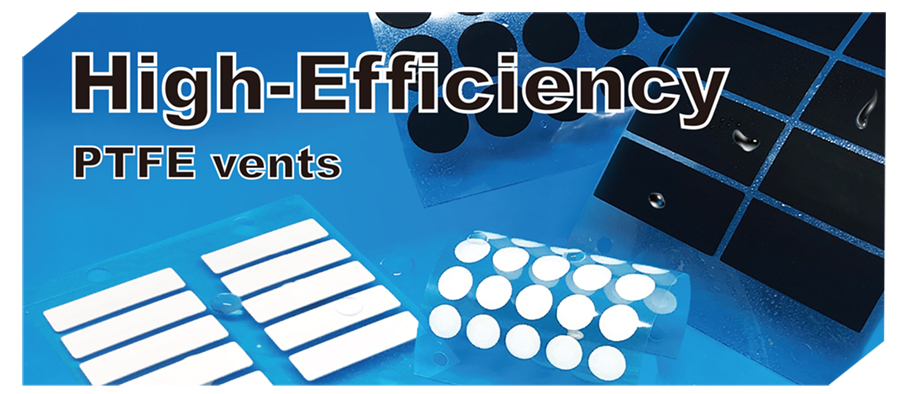 Features
The series products are made using a special process of PTFE high microporous membrane with excellent oleophobic and hydrophobic, venting, chemical resistance, can be widely used in a variety of waterproof, dustproof, venting , pressure relief, on a heat exhaust products.
Applications
● Transportation of all kinds of lamps and electronic parts.
● Outdoor electronics, electrical, and lighting equipment.
● Water, dustproof, and electronic products.
● Others need to balance pressure equipment.
Specifications
Specifications
Method
V10202B
V10202W
Airflow
For more details, please contact us
WEP
IP Rating
IEC 60529
IP65、66、67、68
IP65、66、67、68
Color
-
Black
White
Temp. range
-
-40°C ~150°C
-40°C ~150°C
Standard Sizes ID x OD
Part NO.
∮3.0x6.0mm
◎
A-V10202BT-0306
A-V10202WT-0306
∮4.0x8.0mm
◎
A-V10202BT-0408
A-V10202WT-0408
∮5.0x10.0mm
◎
A-V10202BT-0510
A-V10202WT-0510
∮6.0x12.0mm
◎
A-V10202BT-0612
A-V10202WT-0612
∮10.0x16.0mm
◎
A-V10202BT-1016
A-V10202WT-1016
(9.5*30)x(19.5*40)mm
回
A-V10202BT-2040R
A-V10202WT-2040R